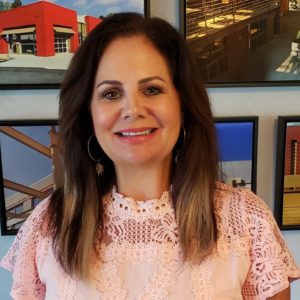 Kerry P. Chapman, Commercial Leasing Manager
Kerry@eastdecaturstation.com  404-377-5188
Kerry is the Commercial Leasing Manager at East Decatur Station. She is excited to bring new businesses to this thriving and dynamic community and help the existing tenant base grow. She has over 14 years of experience in commercial real estate leasing and management. Kerry and her three boys live in the historic town of Covington in a newly renovated 1908 farmhouse. She keeps very busy with their athletics and school activities. Kerry loves spending time with her family and friends, shopping, traveling, and exploring new places with her boys, boating, gardening, and taking care of all her farm animals.
Molly Harrington, Office Administrator
Molly@eastdecaturstation.com  404-377-5188
Molly loves getting to know all the friendly, talented EDS tenants while she organizes contracts and certificates, and inspects the landscaping. In her off duty hours, she enjoys knitting, epic & historical movies, hiking, exploring new places with husband, and especially gardening. Living in Oakhurst, her 3 teenage sons keep her very entertained with soccer, tennis, piano & alto sax music, and lots of humor. Having spent her childhood in Fairhope, AL, she welcomes any chance to be near the water.
Nuha Hammoody, Property & Facilities Manager
Nuha@eastdecaturstation.com 404-377-5188
Nuha is originally from Iraq, but she has lived in the US for more than ten years and has been an American citizen for more than seven years. She is delighted to be able to join the East Decatur Station team as Facilities Manager.  In addition to helping with facilities maintenance, Nuha leases a number of apartments in the neighborhoods close to East Decatur Station and she has a Georgia real estate license.  Nuha also has a masters degree in education, and she is fluent in both English and Arabic.  She says the only thing she enjoys more than excelling at her job is going to the beach!