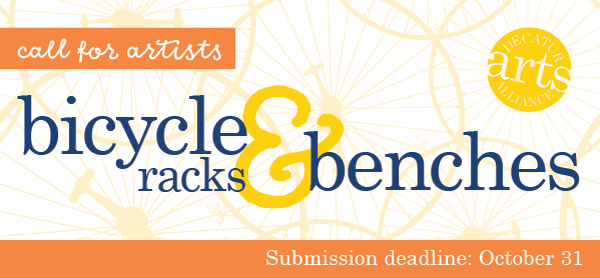 The Decatur Arts Alliance announces a call to create three benches and three bicycle racks for Harmony Park in the the historic Oakhurst neighborhood business district in Decatur, Georgia. Artists and design professionals are invited to design and create functional benches and bike racks for installation. This project is funded by a grant from the Decatur Craft Beer Festival and in collaboration with the Decatur Downtown Development Authority.
Submission deadline: 10/31/2015
Artist notification: 12/1/2015
Installation date: 2/29/2016
All submissions must be entered through callforentry.org.
For more Information, go to…. decaturartsalliance.org/bench-and-bicycle-rack-designs/