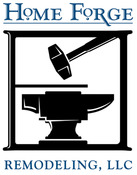 How often have you looked around your house and thought about how nice it would be to have a new kitchen, but then dread the thought of being without a kitchen for weeks while the work is being done? That is exactly why Home Forge Remodeling created the idea of the 3 1/2 week kitchen.
Bruce Meller, founder and President of Home Forge Remolding, developed the idea after years of working for major corporations like UPS. With more than 20 years of project management experience, Bruce saw a need in the residential remodeling industry to resolve two key issues. One issue, being cost overruns and the second, being scheduling overruns. With partner Carol Freitag, Bruce formed Home Forge in 2004 to resolve exactly those two issues for homeowners when remodeling.
Built on the philosophy of providing total quality work on a time-definite schedule, Home Forge can better manage the logistics of remodeling with their full-time craftspeople and design team. Rather than using subcontractors, Home Forge has full-time employees that work each remodeling project from start to finish. In addition to residential remodeling, Home Forge is now licensed to do commercial properties as well up to 50,000 Sq Ft.
With the downfall of the real estate market and the slowing economy, homeowners are staying put. Rather than selling their homes, many homeowners are opting to improve their homes by remodeling to meet their changing needs and wants. Home Forge has stayed busy keeping up with the latest home remodeling trends that home owners desire. Some of the home trends that Home Forge has seen recently for home remodeling are farm house sinks, shaker style cabinets with open shelves, and refrigerator drawers in new kitchens. Bathrooms have also seen some common trends as homeowners now want the "spa feel" at home. Reheatable soaking tubs, open shelving, double vanities, and separate water closets to help create the cozy feel homeowners want for their bathrooms.
Home Forge has done such an exceptional job at designing and remodeling kitchens, that for the last three years they have been selected to be a part of the Junior League Tour of Kitchens, an annual fundraiser for the Junior League of Atlanta to helps raise money for children and women in need.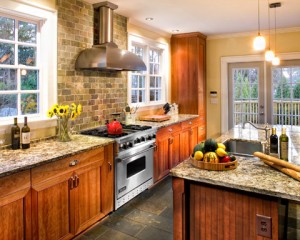 In the future Home Forge would like to one day expand their business to open offices in both Macon and Savannah. For now they are keeping their sights focused on the Decatur and Atlanta market, helping homeowners create their dream homes.