Bean Work Play Cafe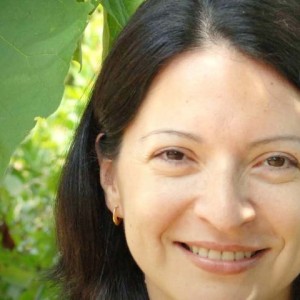 Neighbor:
Operator: Adela Yelton
Neighborhood: East Decatur Station
Business Address: 134 New Street
Website: www.beanworkplaycafe.com
Adela Yelton explains that the inspiration for Bean Work Play Cafe stems from a combination of "real life and necessity." The new business breaks ground by offering a space where parents can crank out work, while their kids receive professional childcare in an adjacent room.
Mrs. Yelton is a veteran of the corporate world.  She holds a Certified Public Accountant qualification and had an extensive and successful run as the Director of Human Resource Planning for ING.  After her first child, Mrs. Yelton opted to remain in the professional sector, simply pushing through the hectic trials of work and child rearing.  When she had twins a few years later, the gig was up.
Though she loves being a mom, she suffered, like many of her peers, from a small dose of "mommy shock."She rejoined the working world on a project-to-project basis, but finding part time childcare that fit her schedule was always a challenge. Fed up with the struggle, she began mulling alternative solutions.  After a bit of research and some brainstorming with friends, Bean Work Play Cafe took shape.
The Cafe allows parents and children to co-work.  Parents are given a proper workspace with an ambiance that mixes office with lounge.  Coffee, high-speed wireless internet and professional coaching classes are some of the amenities. Far from mere supervision, the childcare curriculum is based around the Reggio style of learning.  Talented, qualified instructors follow the child's lead, then guide them through a play-intensive education in a space filled with sunlight and natural materials.
Mrs. Yelton is happy to be opening Bean Work Play Cafe in East Decatur Station.  The management's interest in small businesses, good environmental practice and down to earth exchange all increased the appeal of the location, and companies like Jazzercise and Leaping Lizards share her target demographic.