"Founder and owner Shannon Smith said SoulShine is a nontraditional organization that offers daycare, preschool, after school classes, and seasonal camps with an emphasis on connection to the earth. The organization was founded 11 years ago by Smith and a group of dedicated parents who came together to bring the concept to reality. "The community started SoulShine," Smith said.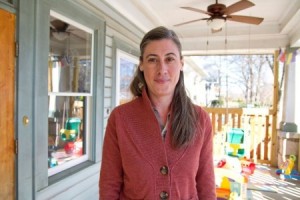 At the time, Smith had been working at another local after school program, and when she decided to part ways and start her own school, a group of roughly 25 parents and their kids followed suit. Over the course of one winter break they came up with the name, found a space, and worked with the city to gain the appropriate permits. The outpouring of support enabled Smith to have a program ready almost immediately, and it was an instant boon to the success of the school."  For the entire article from Atlanta Intown, go to… http://www.atlantaintownpaper.com/2016/04/soulshine-programs-teach-sustainability-to-children/
SoulShine will have new location coming soon to the ACME building at 525 West Howard Avenue.